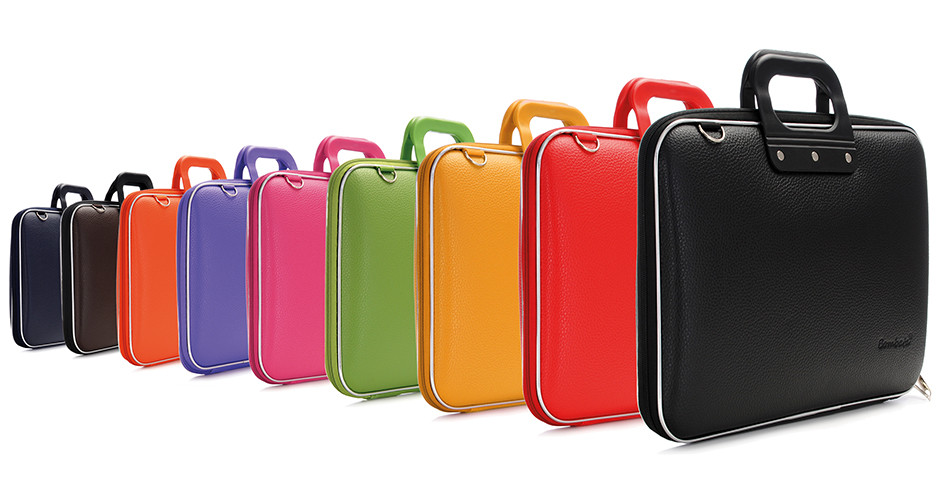 Bombata bags – Laptop cases & travel bags in striking fashion colours
Any holiday will be more fun with a fire engine red Bombata Chubby Case as your travel bag, or a green Aviatore wheeled case to add vibrancy to the airport lounge.
Slip your laptop into a Bombata Cocco laptop case in teal to brighten up the boardroom – and your business ensemble.
Bombata bags give any outfit a pop of colour!
The Aviatore trolley bag is the perfect travel companion for business travel that requires a laptop be safely brought along. With a Chubby case or Aviatore you can pack a change of clothes, business papers and your laptop in impeccable Italian style.
Bombata brings colour and protection to your iPad too, with a range of durable and stylish tablet cases in a range of gorgeous colours.
Beauty combines with practicality as all Bombata cases contain plenty of pockets to safely stash your possessions, and feature sturdy silicon handles and hard-wearing vinyl outsides. Italian designed Bombata was created to put the fun and fashion back into bags.
Browse our range of Bombata bags, and shop online now!